ASSETS
The OBC offers - besides an excellent business infrastructure - many different offers to employees and customers to find the balance between work and life. The OBC redefines working worlds with its concept and sets standards. Begun with the culinary Hotspots, over relaxation worlds, common areas, park plants and impressive roof terraces. The term "walking between the worlds" takes on a completely new, modern meaning here, according to the motto: only those who feel comfortable achieve the best result!
SPACE FOR TIME-OUTS AND TO RECHARGE
YOUR BATTERIES.
The OBC offers some strong arguments in the competition for the best heads! If you want to secure a competitive advantage in the "War for Talents", you have to offer more than just a modern workplace. The OBC - Olympia Business Center scores with three spacious roof terraces and a total of four diverse theme restaurants in the house. And last but not least, the proximity to the sports facilities of the Olympic Stadium has a positive effect on the work-life balance.
Open 360 ° panorama
THE MarET HALLS
The market has always been a place of encounter, exchange and, of course, shopping. This centuries-old concept finds its modern equivalent in the lobby and reception area of the OBC. Variety and inspiration meet generosity and openness. Fresh coffee flavour in the morning? A relaxed exchange with colleagues? OBC´s market hall welcomes you. Here's to a good start to the day!
Open 360 ° panorama
REAL SOULFOOD
Well being is important for your creativity. The restaurants in OBC try to create the right balance between work and life. During eating you can socialise with other people. Whether with colleagues or customers. Why want to be somewhere else when you almost can't decide here, because of all the choices.
Open 360 ° panorama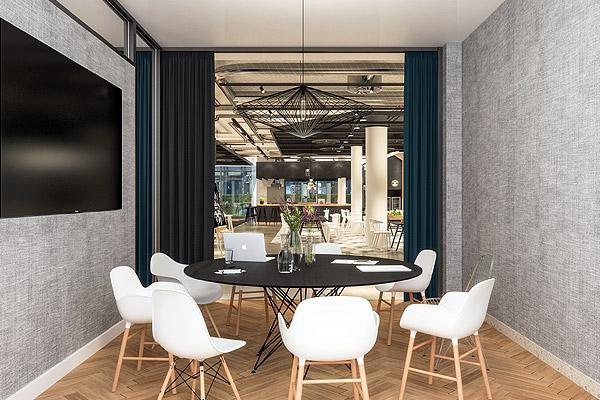 CO-WORKING @ THE GROUND FLOOR
Best athmosphere. In OBC young and creative heads meet with the intention to find fascinating ideas for a new Start-Up or to launch a unique business. Rooms with a relaxing surrounding and its own catering. Wow!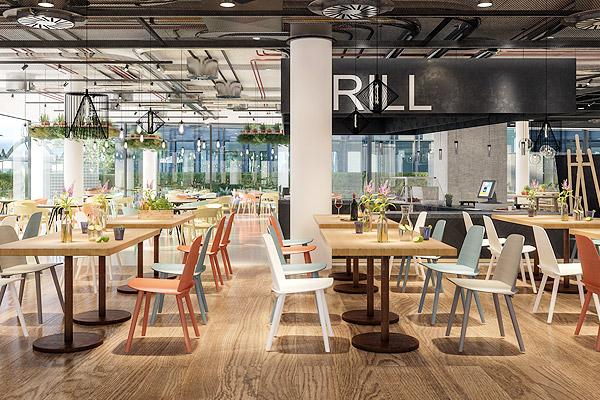 CULINARIC WORLDS
Steak or fish? Pasta or vegetarian? Smoothie, fruit, juices, muesli... Why do you want to eat at home anymore? On the ground floor the OBC offers 3 theme restaurants.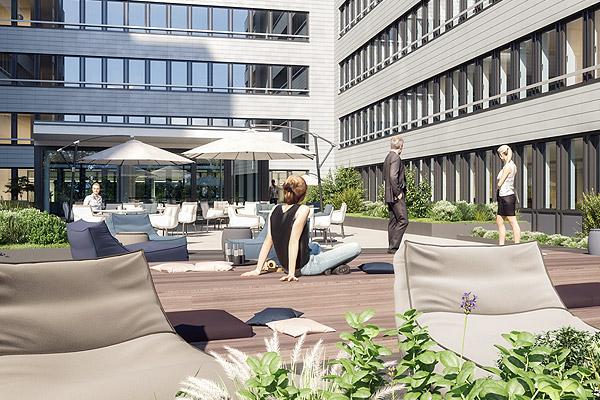 OPEN AIR @ THE TERRACE
Fresh air and sunshine. If you want to relax or clear your mind, there is a large terrace facing the beautiful green inner courtyard.